Many real estate companies provide property management services as an afterthought. We know that quality assets require high-quality management, and we work hard to develop and implement proactive property management strategies that ensure your buildings are aggressively leased and professionally maintained throughout their holding period.
Top 10 Reasons to Hire Borelli Investment Company as your next third party Property Manager: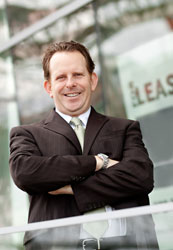 10. We pride ourselves in managing commercial real estate assets since 1955 as if we owned them.
9. We love to solve challenges in order to re-position commercial properties.
8. We have seasoned Sr. Property Managers who seek results in raising the asset value of our clients properties.
7. We are experienced in managing all commercial property types for its clients including Office, Industrial, Flex, Retail and Hospitality properties.
6.  We have long-standing vendor and sub-contractor business relationships which influence the reduction in cost of services and timely quality of services.
5. We have long-standing governance relationships in Silicon Valley which promote access to solving planning and building issues.
4. We have alliances with Architects, Engineers, Subcontractors, and Consultants which garner our firm timely responses to issues and solutions.
3. We use marketing strategies to promote higher demand, market awareness, retention of tenancies and the promotion of vacant premises throughout the marketplace.
2. We use advanced A/R, Billing, Call-Ticketing Maintenance, Budgeting and Accounting module systems (BIC Access and Payable Pro), including standardized Skyline Accounting Systems and Yardi proprietary systems.
1. Our alliance with SiliconX Construction's (General Contractor) maintenance department and general construction department, advancing preventative maintenance schedules and call ticket orders from management, quick response times, quality tenant improvements and ground-up construction.
Take a look at our property management services and then give us a call with any questions you may have.  We look forward to hearing from you.