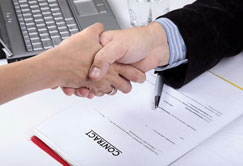 Unlike most real estate companies, we consider ourselves to be a true service firm committed to providing the most cost-effective solutions and strategies for clients.
Because we are locally owned and operated, you meet directly with decision-makers. We can respond promptly to your requests and close transactions quickly and efficiently. Further, once a deal is closed or a project is built, we can manage it to the highest standards of excellence—maximizing your cash flow and building value over time.
Whatever you need, Borelli Investment Company is at your service. Tenant Improvements and Construction Services by SiliconX Construction.
Borelli Investment Company offers a broad array of services. Explore the following using the top navigation or directly to these sub-sections:
Real Estate – For Brokers – For Tenants