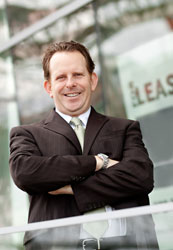 Many real estate companies provide property management services as an afterthought. We know that quality assets require high-quality management, and we work hard to develop and implement proactive property management strategies that ensure your buildings are aggressively leased and professionally maintained throughout their holding period.
Borelli Investment Company is a Full Service Real Estate Management Company
Our property managers are creative, efficient, and highly responsive. We're experts at taking care of everything from move-ins, move-outs, and improvements to routine maintenance and issue resolution. We maintain close relationships with a select group of vendors and oversee their work to ensure that service requests are promptly and effectively handled for you and your tenants.
We specialize in properties requiring intensive day-to-day management. Among these are:
Multi-tenant office and industrial buildings
Retail space
Business condominiums
Land holdings
Buildings run by owners' associations
Property held in court-appointed receiverships
Borelli currently manages nearly four million square feet of space, and maintains exceptional occupancy rates. Fees for our property management services are typically based upon a percentage of the gross revenues, with a monthly minimum – as determined on a per-project basis.
No commercial real estate property management company can claim to be perfect. But Borelli Investment Company comes close.
Since 1955, through good markets and bad, upswings and downturns, the occupancy rate of the buildings we manage has exceeded 95 percent. Most of the time it's been higher – 98 percent or 99 percent occupancy.
True, that's not 100 percent. But with all the twists and turns that the economy has taken over the past several decades, you'd be hard-pressed to find a company with a better record of performance.
What makes Borelli so good at property management?
To begin, we manage every building – whether it's one that we have an ownership interest in, or is under a third-party management contract – as if it's ours. That means we provide the identical attention-to-detail, act with the same high level of professionalism, and keep the same sharp eye on operating costs, as if our money were at stake.
Our staff draws on more than one hundred years of combined experience as well as unparalleled local knowledge. We ensure that your buildings are always aggressively leased, and we perform a wide range of maintenance services using in-house resources, in addition to hand-picked outside firms. We are also experts at analyzing markets and intelligently repositioning properties when needed.
In other words, while no property management firm is perfect, none is more pre-occupied with perfection than Borelli Investment Company. And that makes us the perfect choice for you.