The Market Park San Jose retail center adjacent to the Berryessa BART station in North San Jose has not only attracted some of the best retailers and restaurants located in Silicon Valley, but also a growing number of vital service businesses.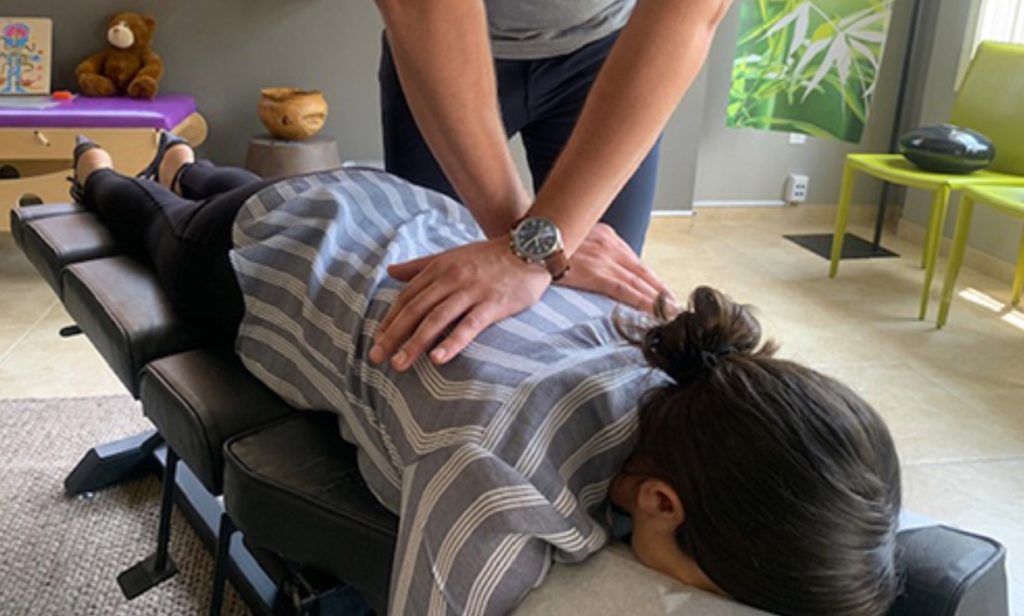 The latest to sign a lease is 100% Chiropractic, a leading family of full-service wellness clinics offering cutting-edge chiropractic care, massage therapy and a broad range of top-quality nutritional supplements. 100% Chiropractic will care for patients from its new offices in 1,865 sq. ft. of space in Unit 40 of the 1411 Berryessa Road building.
The clinic's doctors, assistants, therapists and other team members specialize in helping individuals who may need corrective care, or have other issues related to personal injuries (such as an auto accident), prenatal care, family wellness needs, pediatric concerns — or who are simply looking for the proven health benefits of experienced massage therapists.
All services are provided in 100% Chiropractic's warm, inviting offices. The Market Park location will be the wellness clinic's first in Silicon Valley.   
The procuring broker for the transaction was Brian Lerro of CARR Realty, which specializes in real estate services for healthcare providers.
With the Latest Lease Signed — Just 2 Store Spaces Left
With the latest lease-signing, only two spaces remain at the popular Safeway-anchored retail center in Market Park San Jose's North Village. Talks on one additional signing are nearing a conclusion, and discussions are underway on the final space — so if any retailer is interested in getting into the Market Park shopping center, it's critical to contact our team right away. Download the retail brochure and contact Chris Anderson today!
Here's a complete list of tenants:
Safeway, 65,000 sq. ft. store
Safeway fuel station and convenience market
CVS Pharmacy, 13,100 sq. ft. store
Chase Bank, 4,000 sq. ft. branch
Rosie Nails Spa, 2,375 sq. ft. nail salon and spa
Dunkin', 2,038 sq. ft. store offering premium baked goods and coffee
100% Chiropractic, 1,865 sq. ft. full-service wellness clinic
Pizza My Heart, 1,650 sq. ft. store
SomiSomi, 1,100 sq. ft. Korean-style soft-serve ice cream shop
Shihlin Taiwan Street Snacks, 936 sq. ft. fast-casual restaurant
CoCo, 716 sq. ft. bubble tea and juice store
---

South Village Ready to Rise
Discussions with interested tenants and developers are also underway on Phase II of the Market Park San Jose community — the 63-acre South Village.
Now fully entitled, the mixed-use South Village will complete Market Park and help make it the premier mixed-use, transit-oriented community in Silicon Valley. Check out the South Village site plan here.
When fully developed, Market Park San Jose will include:
Up to 4,450 residential units (1,000 already built in the North Village)
Planned headquarters-class offices and commercial space ranging from 1.5 million sq. ft. to as much as 3.4 million sq. ft. of available space
North Village retail center, plus additional street-level retail and dining throughout
The community entry plaza adjacent to the BART station, neighborhood parks, walking and bicycle trails, and greenbelt areas
BART and VTA bus service, plus a future freeway interchange at Berryessa Road and Highway 101
Secure your spot in the Market Park retail center today — before the spaces are all gone!
For more information
Chris Anderson: 408.453.4700 x134, BRE License #01438895