Land development can be complex and highly unpredictable. Where some may simply see acres of tired farmland or abandoned buildings – both long past their prime – an experienced developer can envision the highest and best use for a property, which will benefit both the owner and community.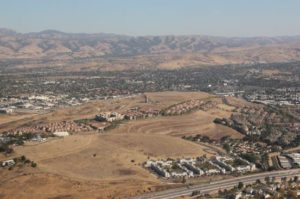 That's where we come in. At Borelli Investment Company, we bring a team of experts in civil engineering, land planning, design, and more to assess current and future market conditions, navigate through the daunting entitlement process, cut government red tape, invest in infrastructure if needed, and minimize risk.
So rather than simply selling a piece of raw property – essentially at "wholesale" to a developer who will still need to take these steps – we help owners create development-ready ground that can command "retail" or "retail-plus" prices when prime property in high demand is "auctioned" to eager developers and homebuilders.
Borelli Investment Company has decades of experience taking the lead on successful land transactions, large and small. These include:
Residential – Dozens of new home communities, infill housing and apartment complexes representing thousands of needed residential units from Monterey to Alameda, and markets as far away as Las Vegas, Nevada. We work with some of the nation's top builders including KB Home, Taylor Morrison, Toll Brothers, and Western National Group – as well as handpicked local builders and developers.
Office and R&D – Space for Silicon Valley businesses to grow and expand within a variety of office and R&D facilities – from high-quality office buildings to clean rooms.
Retail and hospitality – New or revitalized retail space – ranging from modern, efficient strip malls to larger retail complexes – in addition to business-class hotel properties.
Transit-oriented development – Tightly integrated, master-planned, mixed-use communities typically including office, retail, residential, and recreation space immediately adjacent to rail and other forms of mass transit. Our portfolio includes the largest TOD in Silicon Valley – 120-acre, $3.5 billion Market Park San Jose, at the Berryessa BART station.
Other mixed-use – Other mixed-use complexes that incorporate office, hotels, dining, and entertainment, as well as on-site parking.
Over the years, we've closed dozens of major real estate transactions totaling more than 2,000 acres of land throughout the San Francisco Bay Area and California's Central Valley.
Expertise. Experience. Trust. From an unmatched team of professionals dedicated to guiding you every step of the way to what's best for the marketplace and what will maximize the residual value of your land. Make sure you have Borelli on your team.