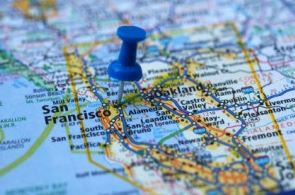 The San Francisco-Silicon Valley region experienced a sizzling 2013 in real-estate development and job growth that were fueled by a young technology crowd. More of the same is forecast for 2014 although the pace will not be quite as dizzying.
Read the source article at The Registry, here.
Bay Area real estate The RegistrySan Francisco and Silicon Valley will also increasingly become symbiotic as tech companies from the Peninsula to the South Bay continue to beef up their office presence in the big city in an effort to attract highly skilled employees who are seeking the urban lifestyle.
Tempering the enthusiasm somewhat are factors that include rising interest rates and a shaky confidence from small companies concerned with the high cost of doing business in California.
Still, "the trend from an office standpoint in this very special geography that we sit in is incredibly positive," said Carl Shannon, senior managing director for New York-based developer Tishman Speyer. "We're blessed in San Francisco to have an economy which has overcome the shrinking that is going on in corporate America."