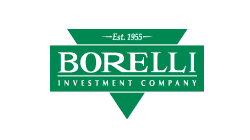 Borelli Investment Company announced that Starlight Ballroom has leased 4,500 sq. ft. of space in Park Lane Plaza, a small neighborhood retail center located on Moorpark Avenue adjacent to Lawrence Expressway in west San Jose. Starlight Ballroom is a new dance studio that's been started by four internationally renowned dancers:
Andrea Faraci and Iveta Pauryte-Faraci — Blackpool Rising Star runners-up, Blackpool Open Professional Ballroom semifinalists, U.S. Rising Star Ballroom champions, U.S. Open Ballroom finalists, U.K. Open International Open Ballroom semifinalists, and winners of many other open-to-the-world ballroom competitions
Daniele Gozzi and Cecillia Giovacchini — U.S. National Rising Star Latin champions, U.S. National Open finalists, U.K. Open Rising Star Latin finalists, German Open Rising Star champions, and winners of many other competitions
The four partners are moving from another dance studio in Mountain View to start their own ballroom dance studio in Park Lane Plaza. The Faraci's, Gozzi and Giovacchini plan to instruct dancers in both private and group lessons in their new studio — as well as travel to coach dancers at the competitive level. They are also frequently called upon to be judges in dancing competitions.
Converting a Former Fitness Facility
Borelli Investment Company was able to match up Starlight Ballroom with the ideal space in Park Lane Plaza, locating the studio in a former fitness facility. Borelli affiliate SiliconX Construction is serving as general contractor — converting the space to get it ready for the studio. This includes renovating the interior, installing an office and restrooms, as well as new lighting — and adding a fresh coat of paint. The dance studio partners will then install a specially built dance floor that they are having custom-made for the location.
For additional information about space available in Park Lane Plaza, please contact Buddy Parsons, president of Borelli Investment Company, at (408) 453-4700, or email buddy@borelli.com.
About Borelli Investment Company
Now in its 60th year in business, Borelli Investment Company is one of the oldest commercial real estate firms serving the Santa Clara Valley, Central Valley and Sacramento areas. The company provides a full range of commercial real estate services — from development and asset management to land sales and property management services — as well as general contracting through its SiliconX Construction affiliate. More information about Borelli Investment Company's services may be obtained by calling (408) 453-4700 or visiting www.borellli.com.
About SiliconX Construction
SiliconX Construction is a full-service general contractor that provides a wide array of value-focused construction services to clients throughout Northern California. Specialties include ground-up construction, major renovations, tenant improvements, and facilities maintenance. For more information, call Tony Gonzales at (408) 418-0099, or e-mail tom@borelli.com. Or visit siliconxconstruction.com.