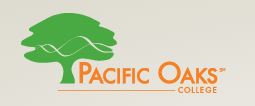 Pacific Oaks College, a Pasadena-based educational institution grounded in a social justice heritage in the Quaker tradition, is moving its San Francisco Bay Area instructional site from Mission College to the Golden Pacific Office Center on Winchester Boulevard in west San Jose.
Pacific Oaks will occupy all 10,500 sq. ft. of space on the ground floor of one of the two buildings in the three-story, 72,000 sq. ft. office complex — in space formerly occupied by Corinthian College. The new location will allow Pacific Oaks to serve a growing number of students in Northern California, offering access to the same support services that are available to students at the school's main campus in the heart of Pasadena.
Founded 70 years ago by a small group of Quaker families, Pacific Oaks College is a fully accredited institution dedicated to serving non-traditional and adult students. The college offers bachelor's completion and master's degree programs in human development, marriage and family counseling, education, early childhood education, and teacher credentialing. In addition, Pacific Oaks has adopted an experiential learning approach that offers students the opportunity to earn academic credit for real-world experience together with regular coursework.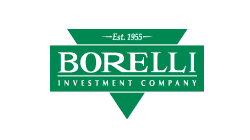 The college was attracted to the Golden Pacific Office Center because of its ideal location near I-280 and I-880, easy street access and abundant parking with a ratio of approximately 10 spaces per thousand square feet (shared with the adjacent Bethel Church). Pacific Oaks was also pleased to learn that Borelli Investment Company — which provides property management services at the complex — is planning a significant renovation of the entire office center.
Borelli affiliate, SiliconX Construction, will oversee the contracting work at the complex, which will include an extensive renovation of all common areas, plus a complete uplift of the specific space Pacific Oaks will occupy. Improvements will include new floor coverings, painting and other upgrades to meet the college's requirements. Pacific Oaks expects to move into its new Bay Area home in mid-July.
For additional information about space available in Golden Pacific Office Center, please contact Buddy Parsons, president of Borelli Investment Company, at (408) 453-4700, or email buddy@borelli.com.
About Borelli Investment Company
Now in its 60th year in business, Borelli Investment Company is one of the oldest commercial real estate firms serving the Santa Clara Valley, Central Valley and Sacramento areas. The company provides a full range of commercial real estate services — from development and asset management to land sales and property management services — as well as general contracting through its SiliconX Construction affiliate. More information about Borelli Investment Company's services may be obtained by calling (408) 453-4700 or visiting www.borellli.com.
About SiliconX Construction
SiliconX Construction is a full-service general contractor that provides a wide array of value-focused construction services to clients throughout Northern California. Specialties include ground-up construction, major renovations, tenant improvements, and facilities maintenance. For more information, call Tony Gonzales at (408) 418-0099, or e-mail tom@borelli.com. Or visit siliconxconstruction.com.