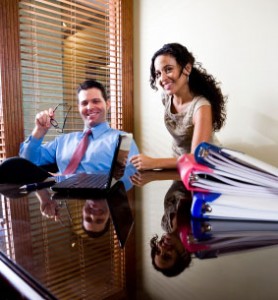 Is your property failing to meet expectations? Are your competitors capturing your portion of the market share? Is your property failing to reach its potential because it looks old and tired especially compared to the competition?
If the answer to one or more of these questions is a resounding 'Yes', then you might want to consider repositioning your property.
What is property repositioning?
Property repositioning is a massive activity that changes the perceptions, defines the property USP and helps maximize profits.
How to reposition?
Property repositioning is a threefold process – market analysis, strategical planning and project implementation.
Market analysis
Before you reposition your property, you need to understand why you are currently failing to capture an adequate portion of the market. It will help you reposition your property better to maximize profits in the future.
Spend time researching how the competition is succeeding. Study their strategy and properties to understand why they appeal to customers. Look into current and future market trends to gain a clear understanding of what types of buyers will be drawn to your market area.
Use the information to create a vision or a unique selling proposition for your property that will increase its appeal to prospective buyers or tenants.
Strategic planning
Once you have understood what draws customers to different properties and decided on a unique selling proposition for your property, you need to come up with a strategical plan to showcase your new position and proposition. You need to plan how to give your property a facelift so that your property and new proposition are in sync.
Begin with the exterior. Apply a coat of paint, landscape the lawns, put in adequate lighting and add signage to attract prospective buyers to your property. Next, use the data collected during the market analysis stage to improve your interiors. These improvements can vary from a fresh coat of paint to improve and add freshness to the property to adding new amenities to increase the appeal to a certain type of buyer.
Make sure you work not only on improving the livability of the property but also the desirability. Make it a point to enhance the property's value. After all, perception is everything.
Project management
Once the analysis is completed and the strategic plan is made, you need to implement your plans. Decide a budget, select constructors and vendors and begin transforming your property to maximize your profits.
Contact Us
Contact us today to learn how Borelli Investment Company can help reposition and better manage your commercial property.