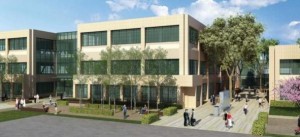 Google agreed to rent a former shopping mall in Mountain View, in the largest Silicon Valley lease deal of the year, according to the property's owners.
The former mall is being renovated into an office complex, with completion scheduled for next year, real estate investment firm Rockwood Capital LLC said today in a statement. Once the renovation is completed, the campus will have more than 500,000 square feet of office space on 27.6 acres.
Read the full story at the Silicon Valley Business Journal site.