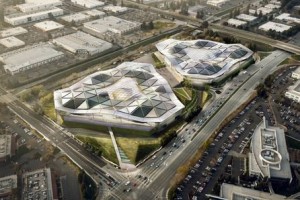 Southern California powerhouse Matt Construction Corp. has been selected as general contractor to build the first phase of the $300 million Nvidia Corp. campus in Santa Clara.
The company displaces Webcor, which had been announced in February as the general contractor for the first 500,000 square feet of a one million square-foot development.
Nvidia proposes a two-building campus of matching triangles characterized most obviously by their massive expanse: 250,000 contiguous square feet on each of four floors. It is slated to accommodate 2,500 workers on 25 acres the company acquired in 2009.
Read the rest of the story on The Registry.