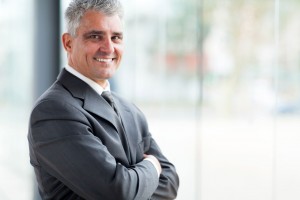 You may be aware of the existence of property managers, but may not know about the exact responsibilities of a property manager. A property manager is usually hired to manage the daily operations pertaining to an investment in real estate. He or she can manage different types of properties ranging from large apartment complexes to compact single family homes. While a property manager's responsibility may vary based on the clauses of his agreement or his salary, here are some of the fundamental responsibilities of a property manager.
Responsibility for rent setting and collection: Property managers need to set the right level of rent so that tenants will be drawn to your property. They have a fair understanding about the market where a property is situated and also have to collect rent from the tenants on a monthly basis and enforcing the practice of late fees rigidly.
Responsibility for tenants: Property managers are also responsible for marketing your properties and where they should advertise and what needs to be included in those ads. They also need to have a thorough understanding about what would attract the wannabe tenants so that they can recommend on how to do a makeover of the concerned property. A property manager is also responsible for sorting out the various prospective tent applications and seeks a tenant that would fit your property in the best possible manner. They conduct screening process that include checks like criminal background checks and credit checks and should know how to choose the right tenants for your property. A property manager is also responsible for handling the moving out process of the tenants.
Responsibility for repair and maintenance: A property manager has to perform preventive property maintenance activities so that the property can function in the best of conditions. For instance, he or she is either personally in-charge or should hire a person to check for leaks, shovel snow, removal of trash and landscape. The aim of the maintenance activities is to keep the existing tenants satisfied and to also attract new tenants. If any repair work is required, a property manager should have an efficient network of carpenters, plumbers and electricians to take care of them.
Managing maintenance and budget records: A property manager should function within the stipulate budget for the property. If there is an emergency situation where the physical structure or the tenants are in danger, a property manager can use his discretionary powers to order for repairs without looking at the budget. He should also keep records of details like insurance costs, cost of maintenance, complaints if any, requests for maintenance, lease and repair costs.
Borelli Investment Company provides superior Property Management for all sizes of commercial space: office, retail, and industrial are our specialties.  Contact us today to talk about your property and how we can help manage it for the best possible ROI.