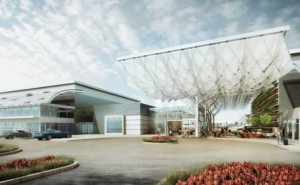 Existing customer demand and historic, present and projected aviation trends are driving aircraft manager Signature Flight Support to invest $82 million at the San Jose airport, the company's president and chief operating officer said.
Signature Flight Support promises a 17,000-square-foot "Executive Terminal," including a proposed expansion of the San Jose Tech Museum; 240,000 square feet of aircraft hangar space in seven hangars; full aircraft service and maintenance; and 18.5 acres of ramp space where it can manage and service aircraft overnight for visitors.
Read the full story here at The Register.