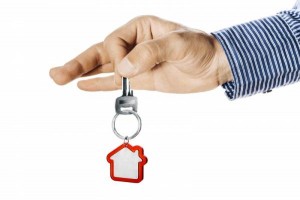 It may be uncommon to have a multifamily property falling into your lap, certainly not as high of a probability as a single family rental doing so, but there's always a chance. This is possible for a number of reasons, but it happens commonly in cases of inheritance. The frequent result is an accidental landlord.
If you find yourself in such a situation, the subsequent steps will help you get where you want to be, both mentally and physically, to manage such a challenge.
Never settle for the mundane. It does not matter if the most intelligent person you know willed this property down to you. You should always conduct full due diligence to assure the business is structured correctly and maximizing revenue possibilities. Never take something like a multifamily property on its appearances.
Get emotions in check. When faced with this situation, it is easy to feel as though you "owe" something to the previous owner. But you should never allow emotions to obstruct your judgment. Are you able to consider such an asset? Do you want to own a multifamily property? These are questions that need to be thought through and honestly answered. And, if it comes down to it, there is no shame in hiring a realtor to find the best investor.
Consider a property management firm. If you find that you are ready to take on this opportunity, the next important and highly crucial decision you must make is about management. Are you going to live on the property and manage the day-to-day preservation and management duties? Do you have the experience, education, and energy to do so? Hiring a management company could and should appropriate the daily operations while still allowing you to benefit from revenue. You will pay a fee for the service; but, if done accurately, such an arrangement could result in greater occupancy rates and larger revenue streams than if managed alone (given there is no personal experience).
Evaluate the competition. Whether you're managing independently or with a professional management company, there will need to be a formal review of the competition. Who are they? What are their best features? How do they reach prospective tenants? How do you differentiate yourself from each one? Are you priced comparably…too low or too high? Be meticulous and take notes.
Revisit the lease. Do not take the lease as it was given to you. It is advised that you seek legal counsel for assistance in writing your own lease. If you are employing the services of a professional manager, this may be offered as a service. You will just want to ensure that all language is current, accurate, and reflects the style of your management partialities on your new multifamily property.
Becoming an accidental landlord may seem overwhelming, especially if it is something you never considered. But with the right planning and the right professionals on your side, it can be a blessing in disguise.