CoCo — a global bubble tea brand that serves a wide variety of fresh-squeezed juice and boba teas, milk teas, slush and smoothies, and yogurt tea drinks — will open its first Silicon Valley location in a 101,000 sq. ft. shopping center at Market Park San Jose — a 120-acre, mixed-use community adjacent to the Berryessa BART station.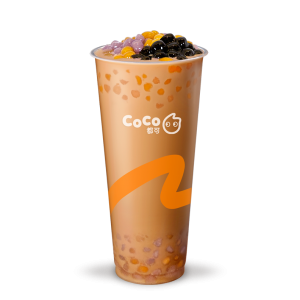 CoCo has leased 716 sq. ft. at 1477 Berryessa Road, Suite 40. The Market Park retail center is anchored by a 65,000 sq. ft. Safeway store, 13,100 sq. ft. CVS and 4,000 sq. ft. Chase Bank — and also includes a 2,650 sq. ft. Carbon Health clinic and 1,100 sq. ft. SomiSomi Korean-style soft serve ice cream store.
Founded more than 23 years ago in Taipei, CoCo brings elements of traditional tea culture into a quick-serve environment. Drinks are freshly made and feature a broad range of high-quality ingredients including many premium handpicked teas, seasonal fresh fruit and berries, boba pearls freshly made throughout the day, tapioca and other toppings. Today, the company has approximately 4,500 stores in major cities across Asia, North America and Australia, as well as in the UK and South Africa.
Procuring brokers for the CoCo store lease at Market Park San Jose were Nick Arabian and Joseph Leabres of Realty One Group Infinity in Campbell.
Spring's Approach Spurs Retail Activity
Spring is only about a month away, and as sunny weather and longer days beckon and Covid-19 vaccinations continue to ramp up, retailers are preparing for a significant 2021 bounceback.
Several retailers are deeply involved in discussions for the remaining 11,000 sq. ft. of space at the Market Park shopping center — with 2,000 sq. ft. in additional leases pending, and other stores and their representatives in active talks. Market Park San Jose is the only new retail center under construction in the city at the present time, increasing the demand for the limited number of suites available. Download the retail brochure for floor plans and available units.
Construction is progressing rapidly, with the first stores expected to open in April. Check out our live construction camera.
Fast Facts on a Fabulous Community
Market Park San Jose is a one-of-a-kind, transit-oriented development (TOD) community, located in North San Jose — part of the City of San Jose's impressive Berryessa BART Urban Village plan. The master-planned design includes housing, employment opportunities, retail, recreational and open space area, and more — all within walking distance of Silicon Valley's newest BART station. Highlights include:
Up to 4,450 residential units (1,000 already in place)
Planned, headquarters-class offices ranging from 1.5 million sq. ft. to as much as 3.4 million sq. ft. of office space
The Safeway-anchored retail center in the North Village, plus additional street-level retail and dining throughout. Take a closer look at the latest South Village site plan.
Neighborhood parks, a community plaza, walking and bicycle trails, and greenbelt areas
BART and VTA bus service just steps away, plus a future freeway interchange at Berryessa Road and Highway 101.
Don't Wait to Cash In on the Retail Resurgence
Learn more about the rapidly dwindling opportunities to get your first choice of space within Market Park's retail center. Contact Ralph Borelli or Chris Anderson today.
Ralph Borelli • 408.453.4700 x117 • BRE License #00465691
Chris Anderson • 408.453.4700 x134 • BRE License #01438895