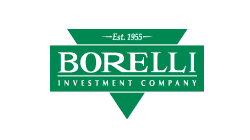 COMMERCIAL ASSITANT PROPERTY MANAGER/LEASING POSITION
Established and expanding Silicon Valley based Commercial Property Management and Development firm since 1955, seeks a motivated take charge professional to assist in overseeing a portfolio of Commercial Buildings.  Candidate must have strong organizational, tenant relations, leasing and budgeting skills.  Great benefits/growth potential and working environment.
Self starter, able to work independently, yet within a team environment
Excellent computer skills, including Microsoft Office Suite (PC)
RESPONSIBILITIES
Assisting in the management of a portfolio of Commercial Buildings in Silicon Valley
Assisting in the leasing of that same portfolio of buildings
Responsible for approving monthly operating statements for Owners
Administering an annual Budget and Maintenance Contracts
Monitor capital projects and variances from a budgeted business plan
Maintain standard operating policies and procedures throughout the portfolio
Visit properties periodically
Negotiate, draft leases and close leasing transactions
Manage Tenant Improvements
Work with Architects, General Contractors, Sub-contractors and Vendors
SKIILLS AND QUALIFICATIONS REQUIRED
Undergraduate degree preferred:
Minimum 2 years experience in commercial real estate property management
Minimum 2 years experience in commercial real estate leasing
California Real Estate License required
Strong written and oral communication skills a must
Understanding of common real estate commercial leasing types
Compensation:
Base Salary draw from commissionable management fees and leasing fees
For consideration, please email your resume to: jobs@borelli.com
Please, no phone calls!