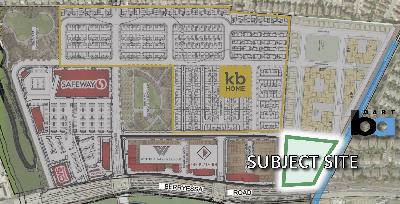 Location:
1655 Berryessa Road
San Jose
Type:
Land
Square Feet:
97125
Date Available:
Available Now
Buildout:
Approximately 2.23 acres for sale - potential office or assisted living development site. Located across the street from the Berryessa BART Station. Adjacent to Market Park San Jose.
Comments:
Adjacent to Market Park w/ 1,000 residential units; 100,000 SF Safeway and CVS anchored shopping center opening in March 2021; up to 3,450 future residential units, up to 3 million SF of future office, three future parks, creek trails, and more.
Contact:
Ralph Borelli
408-453-4700
Access:
Call Ralph
Download a Brochure
To view the brochure, you must have Adobe Acrobat Reader. Click on the Adobe icon to download it free.