Location:
707 Menlo Avenue
Suite 110
Menlo Park
Type:
Office Space
Square Feet:
625
Date Available:
Jan 1, 2024
Buildout:
Large Open Office Area. Open for creativity. Flexible Lease terms. 4 unreserved parking stalls.
Comments:
Downtown Menlo Park, close to retail, restaurants and shopping, Parking onsite, Close to the Menlo Park CalTrain Station.


Floorplan: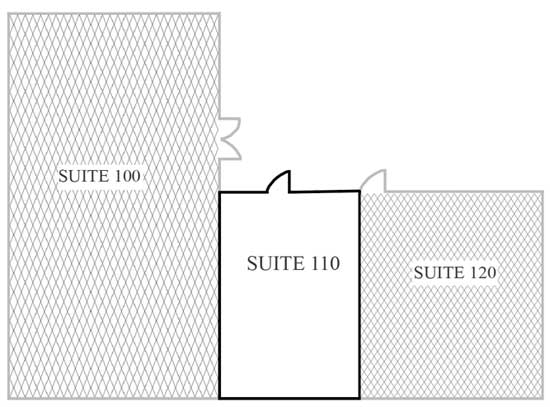 Click here for larger floorplan
Contact:
Buddy Parsons, Lee Jatta, and Abigail Parsons
408-453-4700
Access:
Call for touring instructions
Download a Brochure
To view the brochure, you must have Adobe Acrobat Reader. Click on the Adobe icon to download it free.