Location:
701 West Evelyn Avenue
Suite B
Mountain View
Type:
Office Space
Square Feet:
1947
Date Available:
Available Now
Buildout:
One Conference Room, Open Area, Restroom, Coffee Bar. Located one block from Castro Street and directly across from CalTrain. Flexible lease terms, responsive and local property management and ownership.
Comments:
Pricing Negotiable.
Floorplan: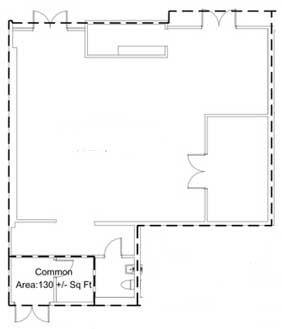 Click here for larger floorplan
Contact:
Lee Jatta
408-453-4700
Access:
See Lee
Download a Brochure
To view the brochure, you must have Adobe Acrobat Reader. Click on the Adobe icon to download it free.