Location:
42840 Christy Street
Suite 230
Fremont
Type:
Office Space
Square Feet:
423
Date Available:
Available Now
Price ($):
1124 /mo.
Buildout:
*FOR THE FIRST YEAR OF OCCUPANCY, THE AVERAGE RATE IS $1,124.00 PER MONTH, BASED ON A MINIMUM ONE (1) YEAR LEASE.

Open internal micro space, kitchenette. Common conference room, fitness center with m/w showers, parking ratio 4/1000, flexible lease terms, responsive and local property management and ownership, visit www.FremontBusinessPark.com for more information.
Comments:
Located at HWY 880 and Auto Mall Parkway; Pacific Commons shopping complex down the street, with dozens of big name retailers, financial institutions, and a range of restaurants – from fast food to fine dining; AC Transit bus service to BART.
Floorplan: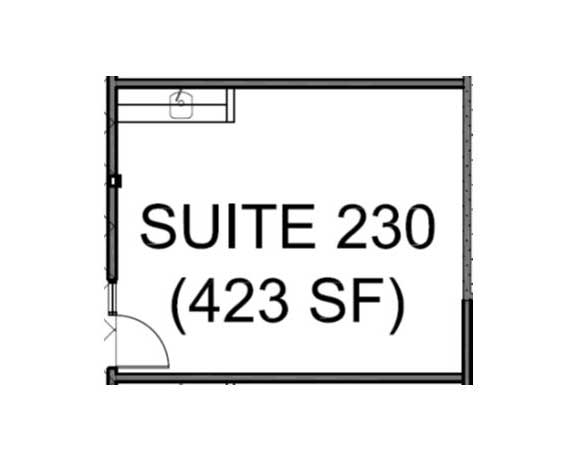 Click here for larger floorplan
Contact:
Lee Jatta
408-453-4700
Access:
See Lee
More Information:
FremontBusinessPark.com
Download a Brochure
To view the brochure, you must have Adobe Acrobat Reader. Click on the Adobe icon to download it free.