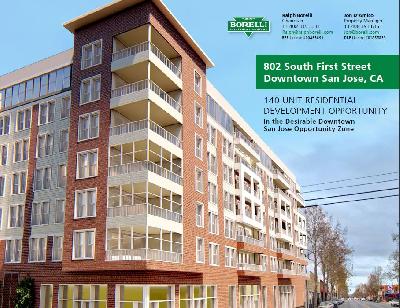 Location:
802 South First Street
San Jose
Type:
Land
Square Feet:
47480
Date Available:
Available Now
Price ($):
10500000
Buildout:
** IN ESCROW ** 140 Unit Residential Development Opportunity in the desirable Downtown San Jose Opportunity Zone.
Comments:
The 802 South First Street property is in the heart of one of the most desirable Opportunity Zones in the country.
Contact:
Ralph Borelli
408-453-4700
Access:
Call Ralph
Download a Brochure
To view the brochure, you must have Adobe Acrobat Reader. Click on the Adobe icon to download it free.